Admin / Settings / Import/Export / Manage Exports
Select the Honda AU Warranty Export.
For this to work each Outdoor Power Equipment Type or Customer Item relevant to Honda must have Custom Field 2 and Custom Field 3 set up as below.
When the Outdoor Power Equipment item is created one of the tick boxes must be selected as below. If none are selected then the export will default to being Commercial and if both are selected then it will also default to Commercial.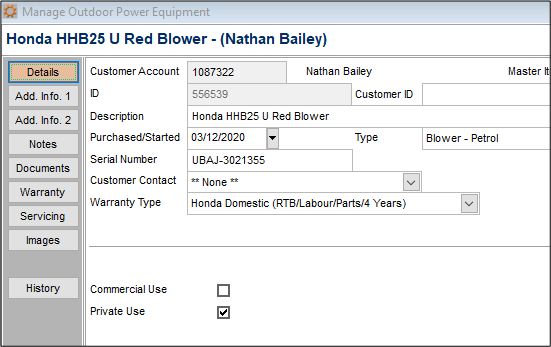 When you are ready to export the file go to the Import/Export module, select Export Data, then select the Honda AU Warranty Export. For first time use you will need to add your dealer account code and your Infusion supplier account number, it will be remembered for future exports.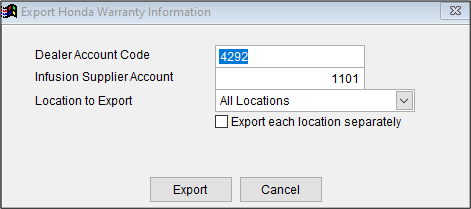 The file is then exported to the \Data\Honda Exports folder where it can be uplifted to Honda's website.