I want to restore a backup, how do I do this?
Solution
Before restoring a backup, it is important to remember that it will override your current data.
Go to Admin / Other / Restore Backup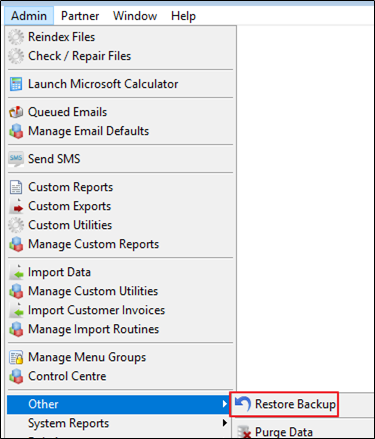 This will bring up the prompt asking which other folders to install, select as necessary.
Again, restoring this backup will overwrite all of the current data in the system
Navigate to where the backup is located and highlight it in the File name box
A double check that you are installing the correct file, this shows the path, date and file name. Select yes or no.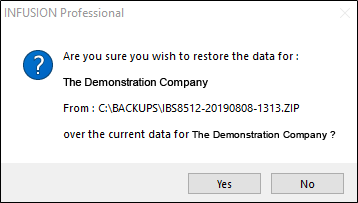 The Restore is now complete