Where do I set up SMS messages?
To set templates
1.  Admin/Settings/Other/Manage Text Merge Templates or SMS Templates in pre Version 8.310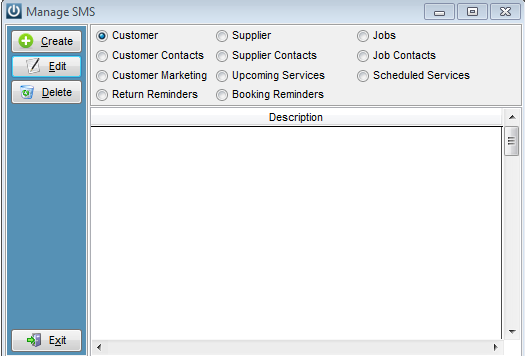 2. The example below is for a Customer SMS template.
    To create a message click the Create tab.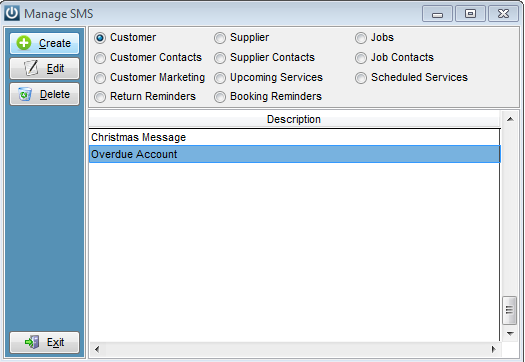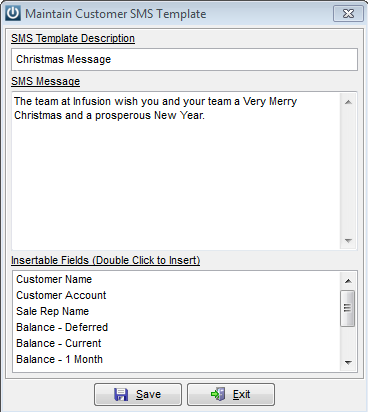 and Save the message.


3.  When creating a standard template, in the
     bottom section of this screen you can insert
     any of the fields by double clicking on the field name.
     In the example below the customer name and
     the balance overdue for that particular customer
     will be inserted automatically.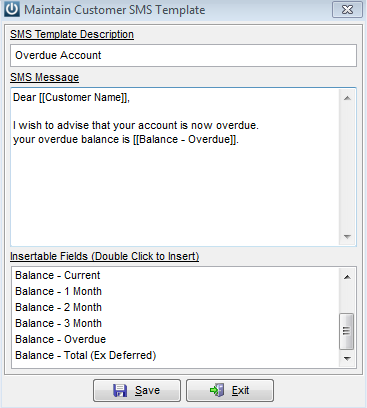 Selecting the message to be sent
4.  From Customer Detail, select the customer and click
       the SMS button next to the mobile phone number.
     This can also be done from the contacts tab.
     You can select one of the templates or type an individual
     message.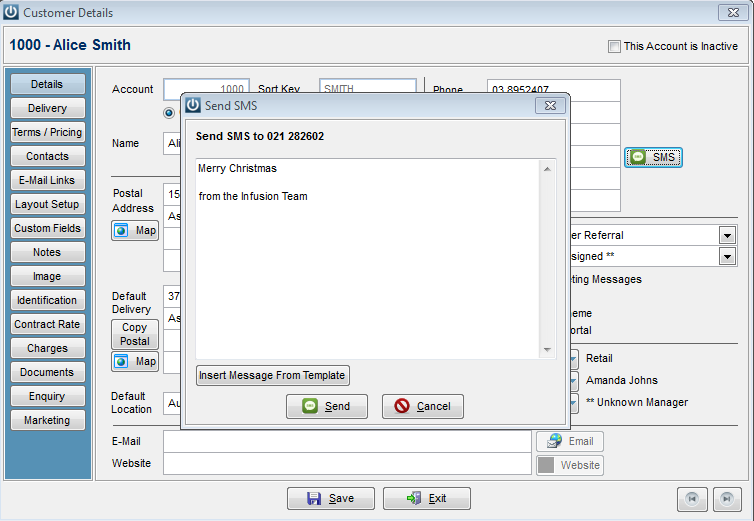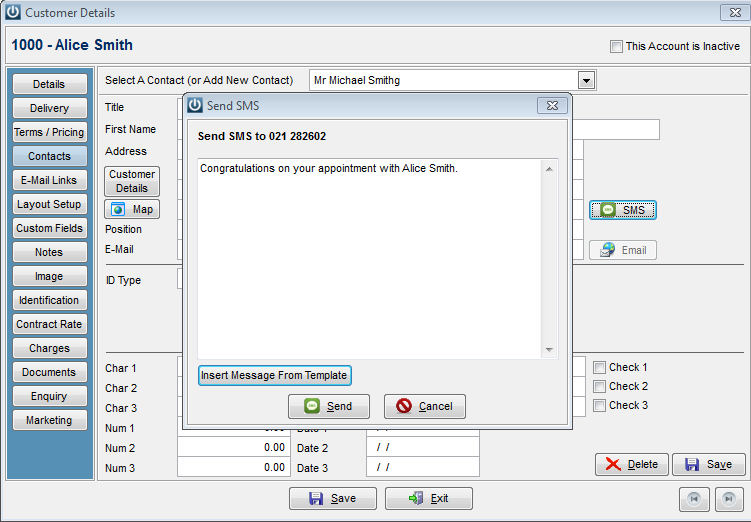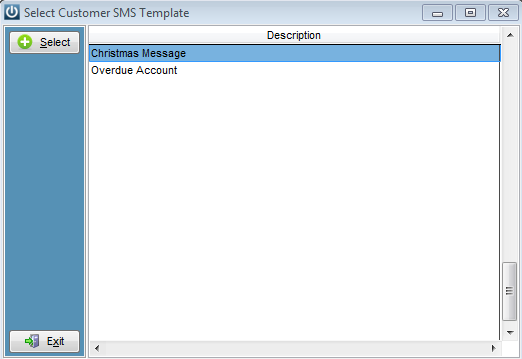 5.  Press the Send button.