Where do I set up SMS messages?
To set templates
Admin/Settings/Other/SMS Templates. These have been broken down into areas for the templates to be accessed easily.

Creating a Template
The example below is for a Customer SMS template.
To create a message click the Create tab.
Add a Template Description
The text will need to include the persons to contact and a phone number.
Custom Fields can be inserted by double clicking in the correct location.
A character count is included but this is an estimate only when Custom Fields are added in.
The template will now show in the Description area of the screen.
To edit a Template, double click and make the necessary changes. Save when finished.
Sending a Message
SMS's can be sent from various area of the program where the SMS button shows
This will open the Send SMS screen.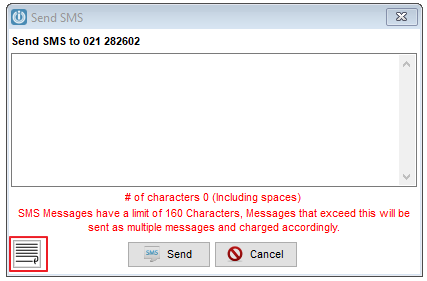 If Templates have been saved, select the Page at the bottom of the screen to bring them up.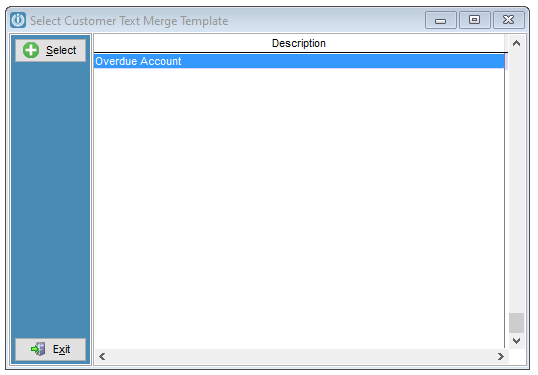 Double click or selecting Select will insert the template into the message.