Ensure that you have set the Email Defaults under Admin / Manage Email Defaults correctly. Tick Require User Name and Password.
When using the mail.telecombusinesshub - or Sparkbusinessmail. You cannot have a default sending email address that starts with info@ sales@ or enquiries@ as Spark Business Hub security setting do not permit it.
Those Clients that needed to change their settings to Mail.telecombusinesshub.co.nz will need to contact Telecom (Spark) and ask to have the email address linked to Send.co.nz, unless it is info, sales or enquires in which case they will need to be changed.  Always use the Test Now button to test that emails are working after any changes have been made.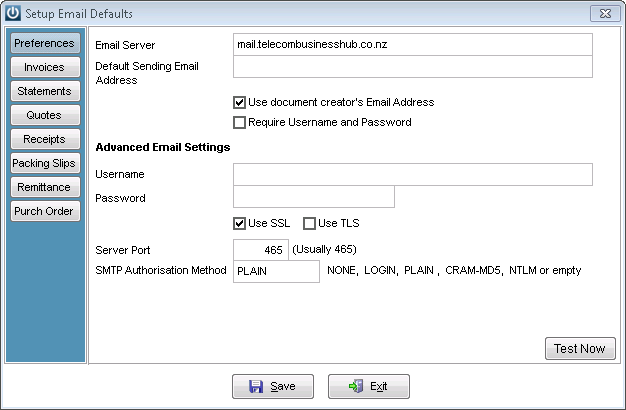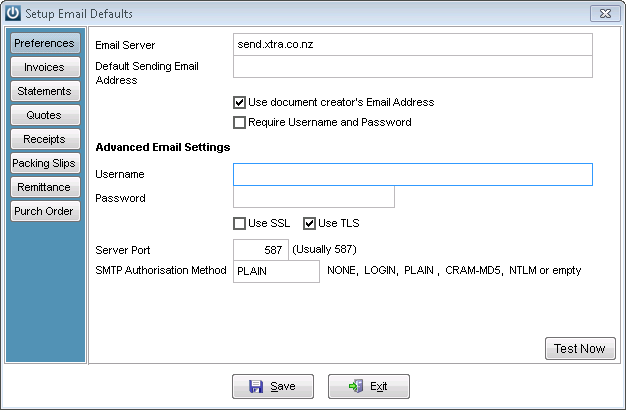 Use TLS is now ticked.