Changes to the Spark, (Telecom or Xtra) network may mean that emails from Infusion no longer send.
To correct this users need to be on Version 8.114 or above, this has the TLS option for sending email.
The Email Server will need to be changed.
Please enter the email account User Name and Password details - these will be the same as your standard email settings.
Use the Test Email. If emails still do not send check the error message - it will give an indication of the problem. You may need to try different SMTP Authorisation Methods.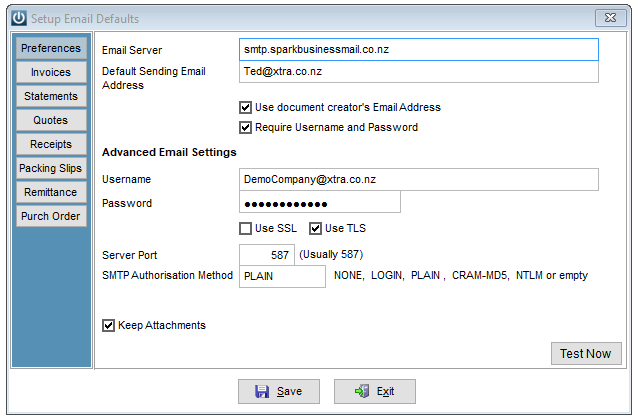 Or Call the Support Team after you have tried the above options.