Where is the Subject line of an Email set up from?
Solution
To see this go to Admin / Manage Email Defaults / and select the relevant button.  Invoices, Statements, Quotes, Receipts are all followed by either the transaction number or Account number.
Packing Slips, Remittance and Purchase Orders are all blank by default.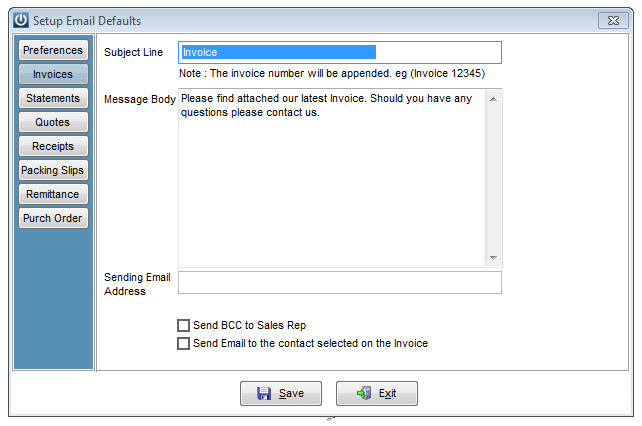 For Letters the Subject Line is the Title of the Letter.