When purchasing items from Overseas these may come with a separate invoice for Customs or International Freight. Enter these using New Invoice No Products.
Using the General Ledger Codes create the Supplier Invoice.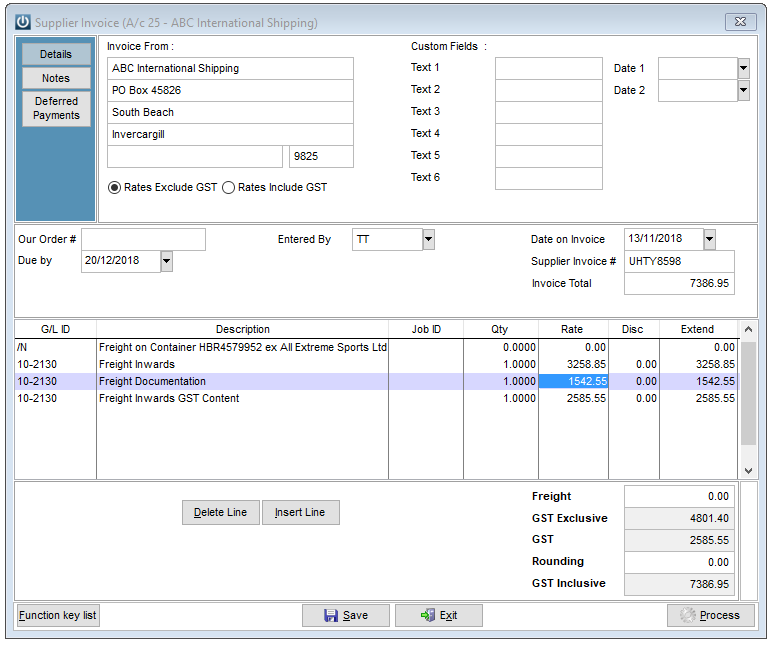 The Function Key will allow the Rate to be entered at Various GST rates,
The GST Column at the bottom of the Invoice will show only the selected content. In the example above the last line of the Supplier Invoice, the Customs GST rate was used.