My Supplier is paying back a credit that they owe us, how do we process this?
Solution
The Supplier account will be showing a credit balance. Select the make payment and double click the credit amount into the paying now column.
Ensure the dates match the bank rec and select the Other radio button.
Select Pay Now, the refund will be allocated against the Suppliers Account.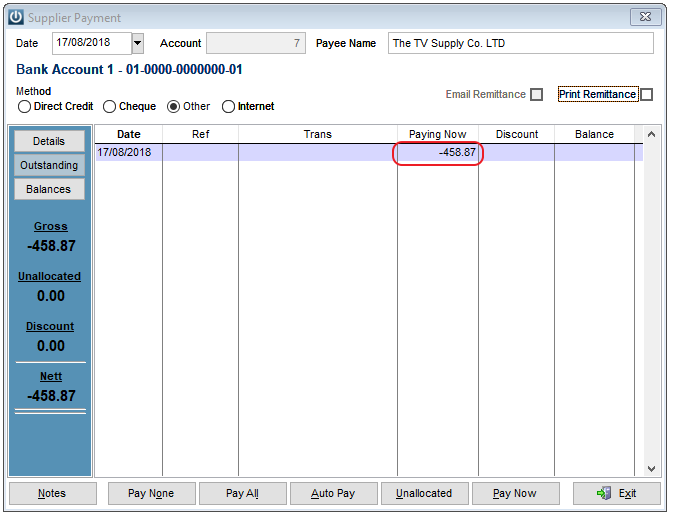 This will now match the amount that has been received into your Bank Account.