The software has a range of System Reserved Names, Groups and Types. These are identified by the Asterisk * at the start and end of the code in the Table.dbf.
Users are unable to Edit or Delete from the Settings Menu without receiving the warning that the Item is reserved.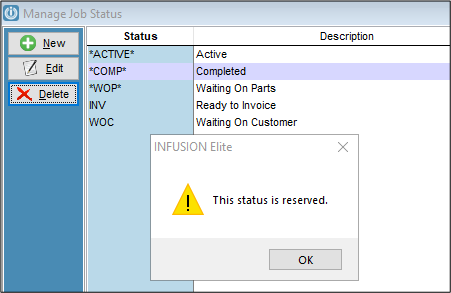 Partners should also be reminded that theses should be left in there original state.