Where possible it is recommended that if a user is viewing the details on the Enquiry screen, they should then open that screen only. 
It will prevent the "Record in Use" messages.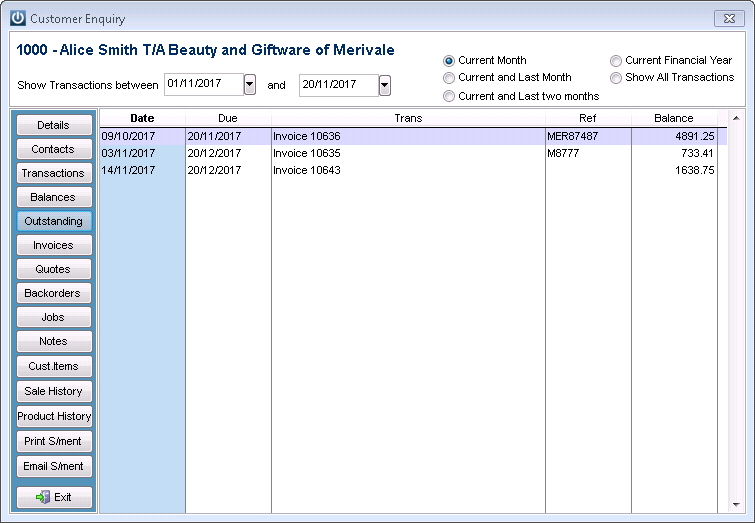 Do not go to the Manage screen to open the Enquiry screen, this will lock the record open and prevent other users from accessing it.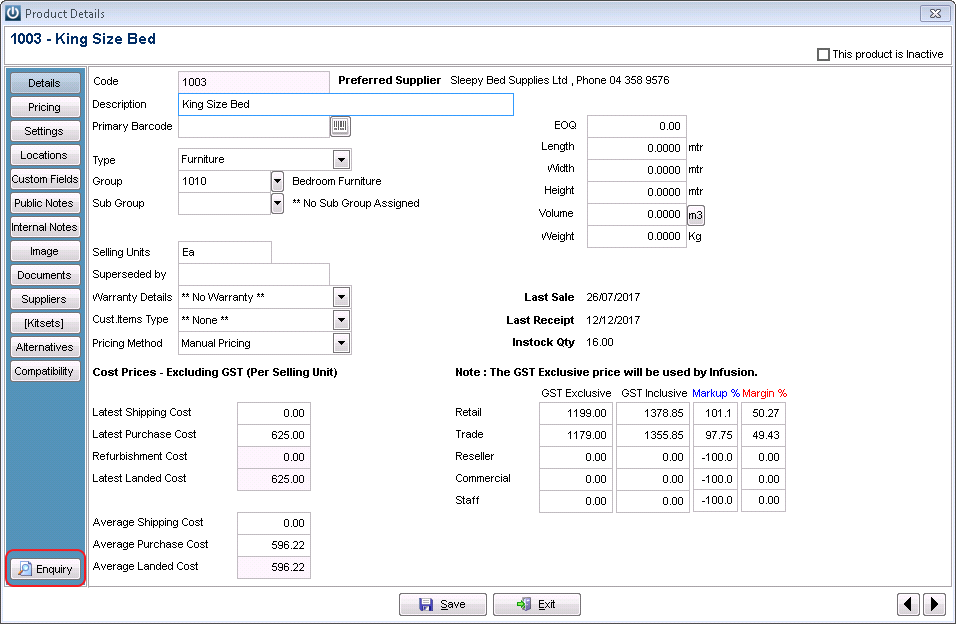 The Enquiry Screen is available by using the menu on the left hand side, the drop down menu, right clicking on the Customer, Invoice, Product, Job, Hire, GL Code, Purchase Order, Supplier and Customer Item