The Infusion icon on the desktop when clicked shows The Demonstration Company and any company data files.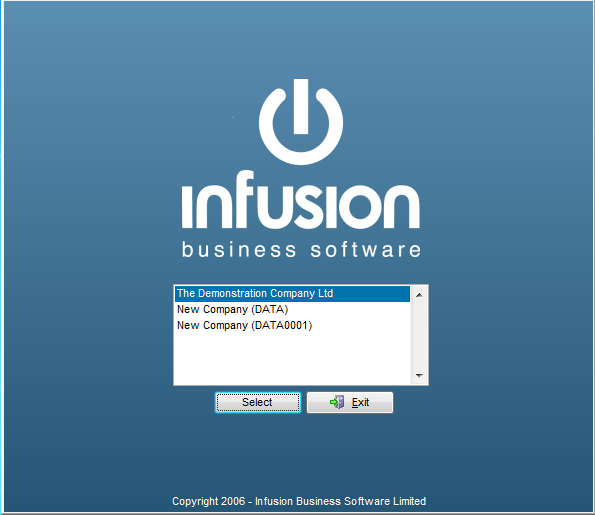 To by-pass the selection screen (example above) change the target on the Infusion icon. Do this by:

1.  Right mouse click on the Infusion icon on the desktop.
2.  Select Properties
3.  In the Shortcut tab adjust the Target by adding the data file you would like
     the icon to open on.  Eg. DATA0001
     (see example below)       Eg.  .....ibsmain.exe"(space)DATA0001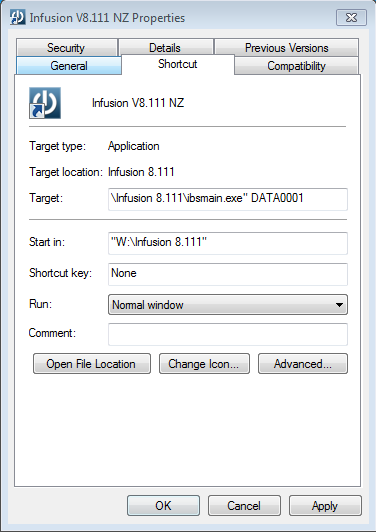 4.  Click Apply
 5.  Now when you click the Infusion icon on your desktop you will go directly to the login screen for the specified data file.
Example