I can see rounding on the bottom of the Customer or Supplier transactions but it is greyed out.  How do I make it work?
Solution
Rounding is set up under Admin / Defaults / Manage Financial Defaults.  If there is no code in the default, the rounding option will be greyed out.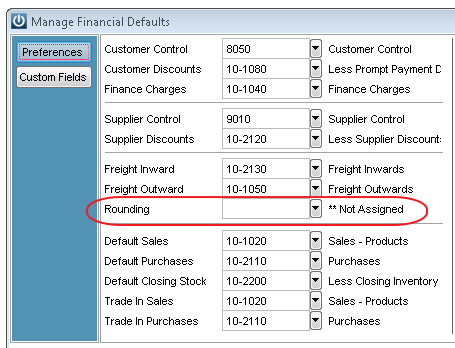 To activate, add a GL code.  In the Demo Company we use 10-3300 Unders and Overs, which is an Expense Transaction Account.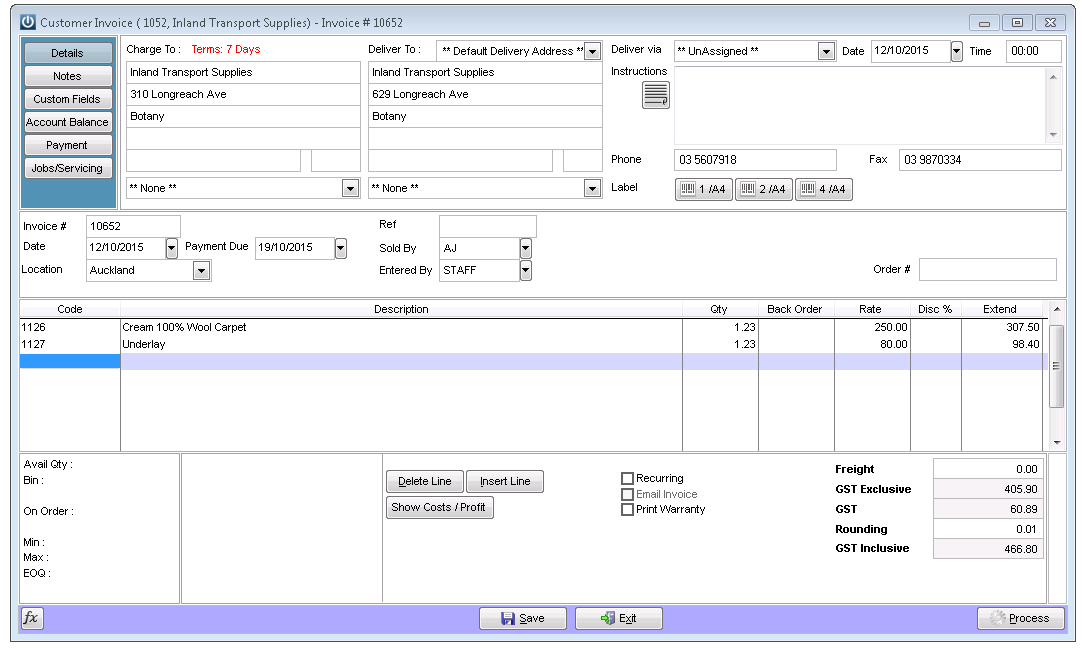 Now you can enter Rounding - as either a positive or negative number.