There are a lot of columns showing on my Product screen that I don't use. Can I remove them?
Solution
Yes, you have the ability to customise, remove, sort and save the order that columns display on a grid. In the relevant screen select the

icon at the top right of the screen

Clicking on it you will shown a screen similar to below (this example is for Products)
Untick any columns you do not want to display.
If you want to change the order of the columns make the changes in the relevant Manage screen by clicking on the column header and dragging it left or right, select the

button then the Save option.  
In the example below the On Hand Qty column has moved and all of the price level options except Reseller removed.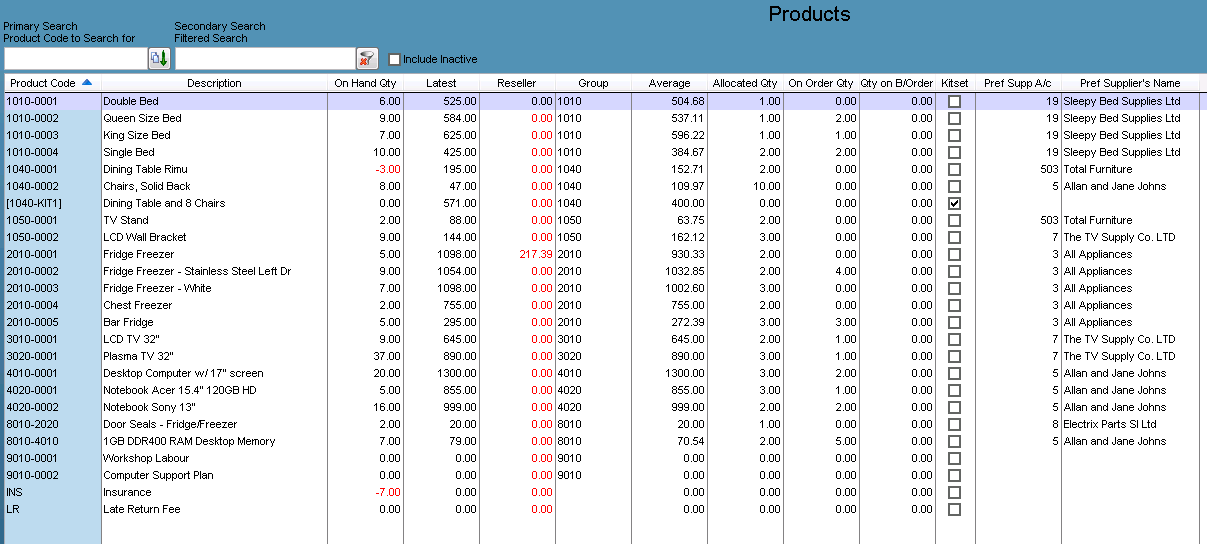 Customizing the grid is set per user. 
If you want to clear all of your setting you can do so from Staff / Manage Staff / (select a Staff Member) then Clear Windows Positions.