I want to send my report to Excel. How do I do that?
Solution
**For users on Version 8.400 and above use the second option, a change made is not saving the reports to Excel in the correct format.** 

You have two options - you can either save an Excel document before opening the report as below.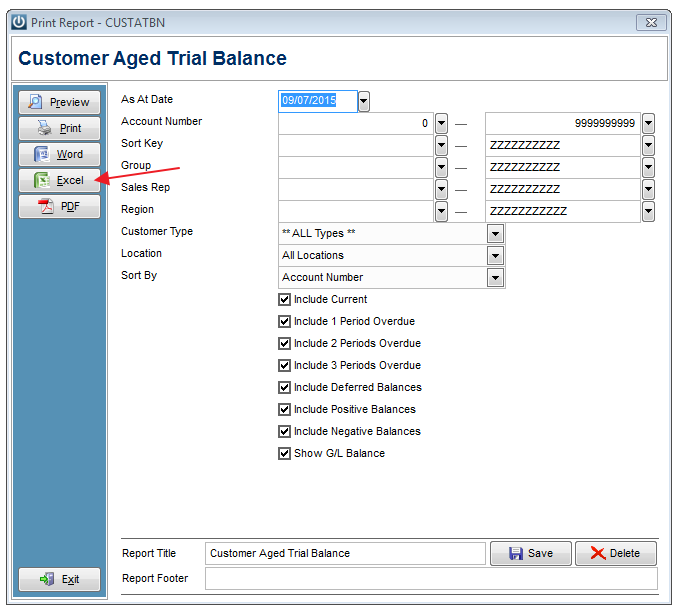 Or once you have opened a report and viewed it you are able to save it by clicking on the Computer Diskette icon and the drop down as below appears.

Once the file is open you can save it where you wish.