To edit the Product Description directly on the website the following settings need to be configured.
Go to Developer \ Configuration \ Products - Product Admin and set the flags as below.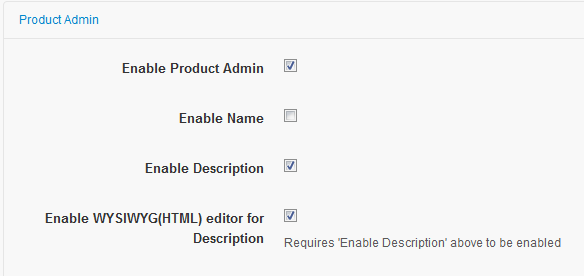 The following window will be available.  Users are either able to enter the information from Infusion or the Website - not both.