All Customers when they are Synced from Infusion to the Website will need an email sent to them with their login details (ie email address and password).  This is done under Email Content / Account Created and the template is below.
The Store Name and Store Email are picked up from Store details.  These can be removed and replaced as necessary.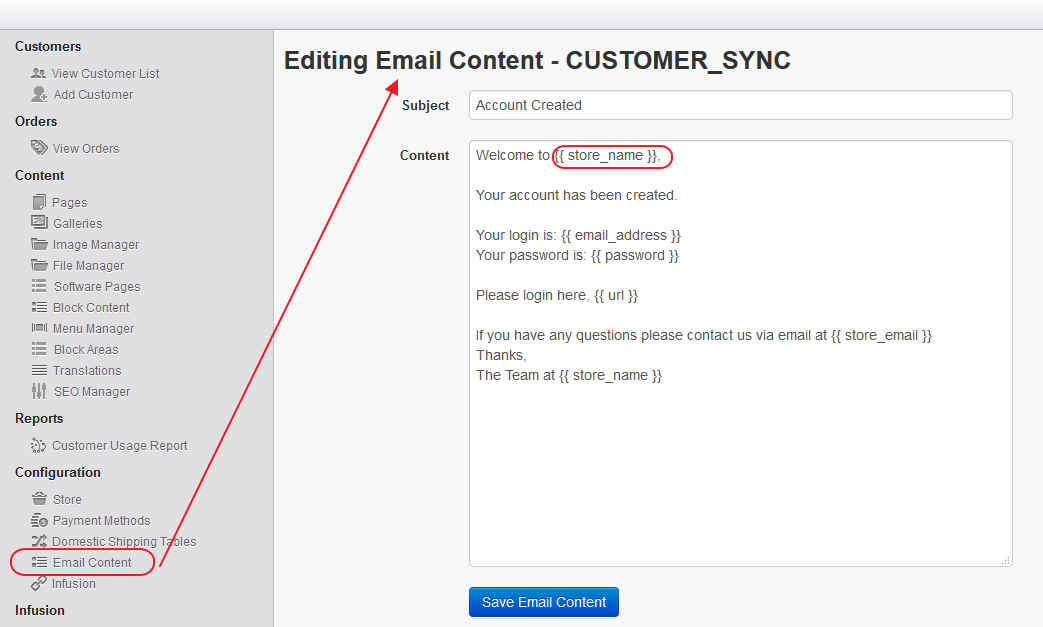 The Email address comes from the default email address in Infusion and the password is system generated. 
If uploading over 1000 Customers please notify Infusion because the Bandwidth needs to be increased on your Website to cope with this.