When I do a purchase order the cost is not the same as my Latest Cost, where is this coming from?
Solution
On the Purchase Order the Rate is showing as $500.00
Looking at the Product, we can see the Latest Cost is $400.00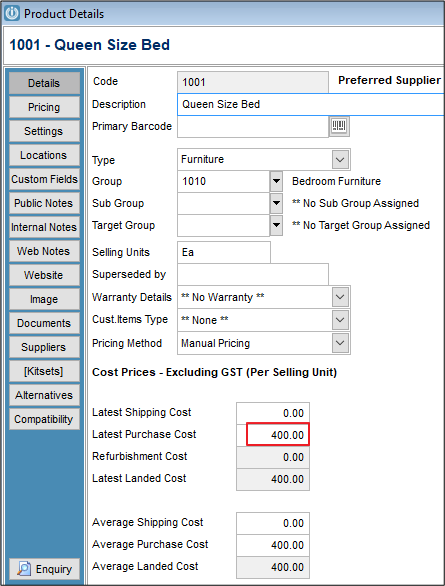 But looking at the Supplier Tab, we can see that if Sleepy Bed Suppliers are the Supplier, the cost is $500.00. If they were being purchased from Total Furniture, the cost would have been $600.00.
This is the rate reflected on the Purchase Order.
If the product was ordered from a Supplier that had not been used before, the Latest Cost will be used.