We have existing stock on hand that we then send out to Supplier who combines it with other materials and returns this to us. It it then sold as a different product.
How is the best way to deal with this?
Solution
Create a kitset for the Completed Item, set it to be "Use When Received into Stock". Add the required components that are being used from the existing stock.
When ordering from the Supplier who will make the finished products, enter in the kitset product code as a positive and the existing product codes as a negative. This will show the product as Allocated.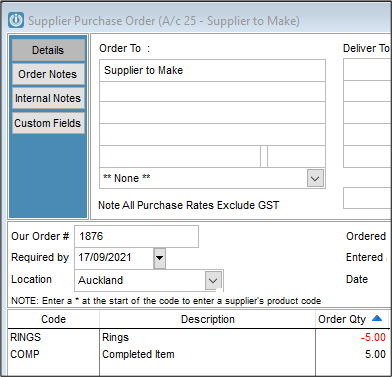 On receipt of the completed item, delete the existing product codes from the Purchase Order and receipt the kitset in.
This will add the correct quantity of the complete kitset

and reduce the stock level on the components.