My supplier requires a deposit to be paid in order to secure my order. How should I record this?
Solution
Enter the required Products onto the order, also add a General Ledger Line coded to Purchases and edit the description to "To reflect deposit required to secure order", enter the amount required for the deposit.
Select order now.
Open the Purchase order, receive the deposit line, entering the Invoice Number as Deposit.
Receive the General Ledger Line. This will create an outstanding invoice against the Supplier for the deposit. The order status will be Part Filled.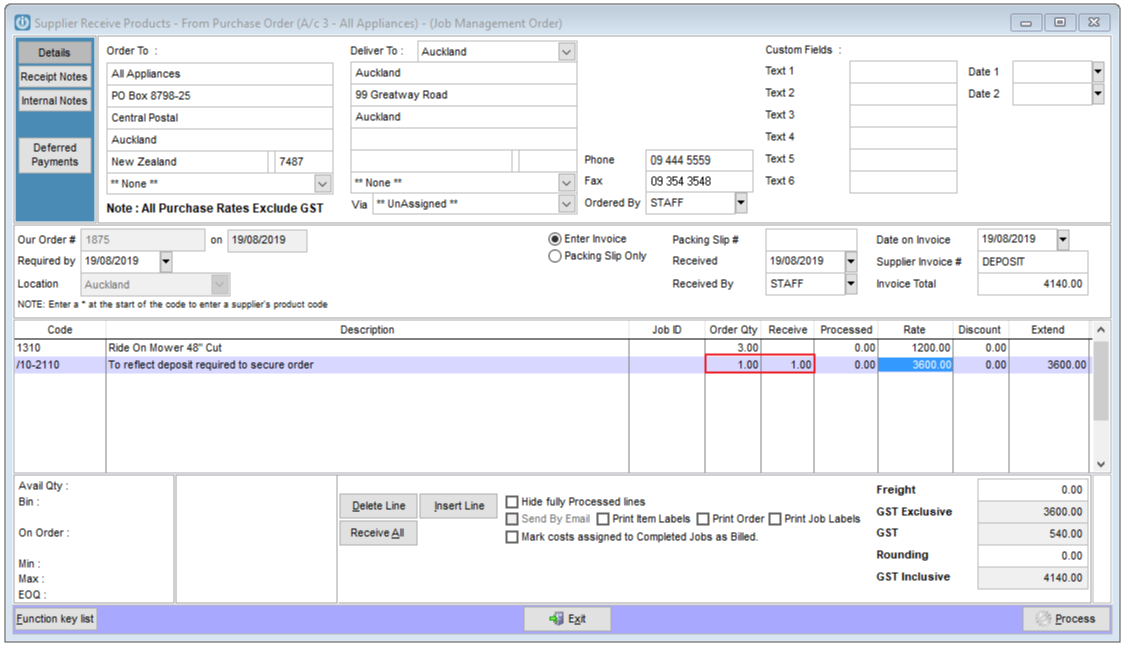 Pay the Deposit via the Supplier Deposit screen.
When the Products arrive, open the Purchase order and receive and enter the costs, and receive -1 in the line with the purchases General Ledger line this will deduct the amount that has already been paid for the deposit.
This will leave the purchase order status as Part Fill
Open the purchase order again, delete out the GL Code. Add the current date and Process.
If all of the remaining items have been received, this will mark the purchase order as complete and remove it from the manage purchase order screen.