Items sold on behalf of can be processed in a way similar to a Trade In. In order to do this the Trade In feature will need to be set up first. See  How To Set Up The Trade In Feature
Purchase
Create the Customer Invoice to the current owner of the item select /T for trade in. Selecting the Post Sale Processing from the Drop Down Menu, Create a Product for Sale or Create a Job for Refurbishment.
Leave the Trade In value at $0.00 and process the invoice.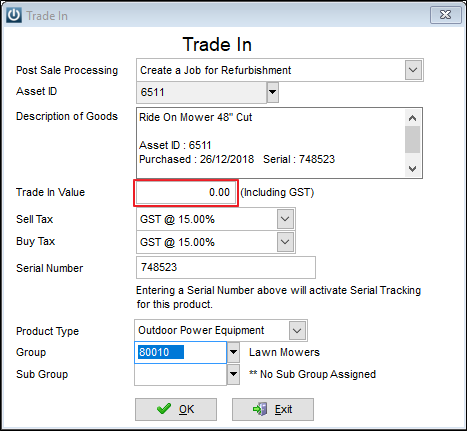 It is recommended that a Prompt Note is added to Product noting the Selling on Behalf details including the agreed amount to be paid to the Seller.
If a Job was Created for Refurbishment, once completed, select "Add to stock". This will open the product details screen which you can update accordingly and it will display the cost of the trade in based on the refurbishment costs only.
Change the Sell price of the Product. 
Sale of the Product 
When the item is sold, the Invoice line should have the cost adjusted to reflect the portion of the sale that will be paid back to the original owner PLUS any refurbishment cost that were entered at the time of receiving the item into stock.
By adjusting the cost at the time, the invoice is created to the new Customer, the Sales Analysis will be correct.
Reimbursement

If the cost amount that is going to be paid back to the original owner is still unknown at that time, the invoice can still be processed and the cost price can be edited once the credit note is raised for the original owner.
Upon the sale of the item, a credit note is to be generated to reflect the payment being made to the original owner using the PURCHASES GL code and the value that has been agreed as their portion of the sale value.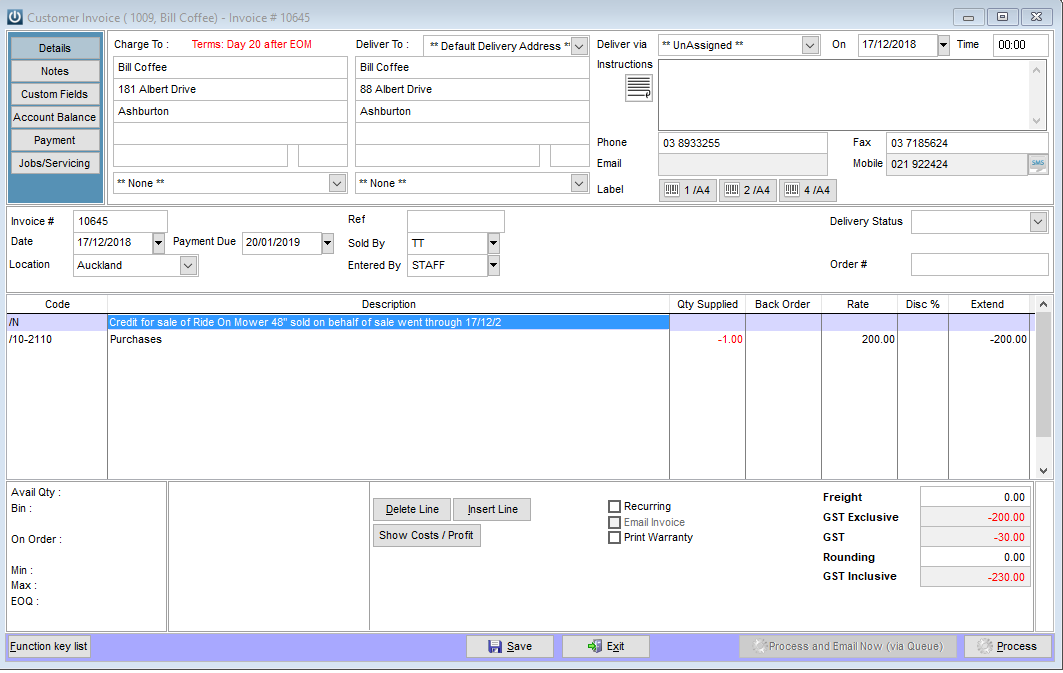 Please note – The portion of the item sale to be paid back to the original owner is the GST exclusive value.