We have a saved Cashbook Payment or Receipt that is recalled to use each month.  How are the details changed?
Solution
Recall the saved transaction from the dropdown menu.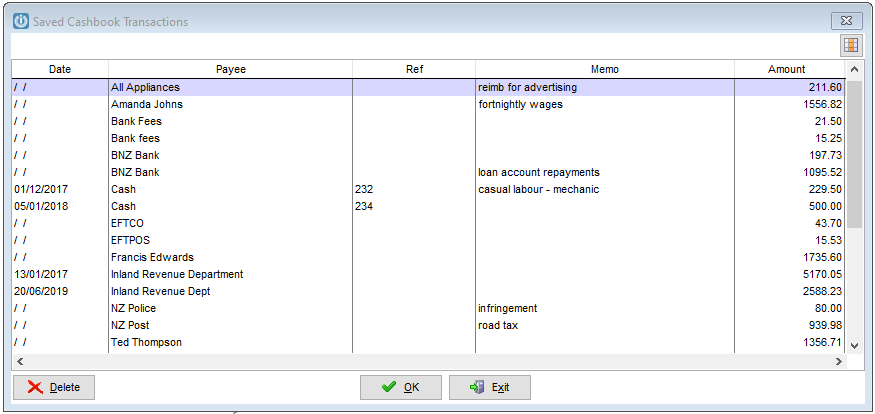 If the transaction is totally incorrect, select the Delete button to remove and start again.
Enter all of the new details as required and select the Save Button. 
At the prompt, select yes.
Post to record on the Bank Rec.