The recommended procedure for dealing with stock taken during a burglary is to enter this a Product Write Off.
Products / WriteOff
Enter a note detailing why the Products are being written off by using /N
Enter the Product Code and the serial numbers if required.
It will adjust the stock values and will have no effect to the Sales Report. 
When payment is received from the Insurance Company, enter as a Cashbook Receipt and code to Products General Ledger Code.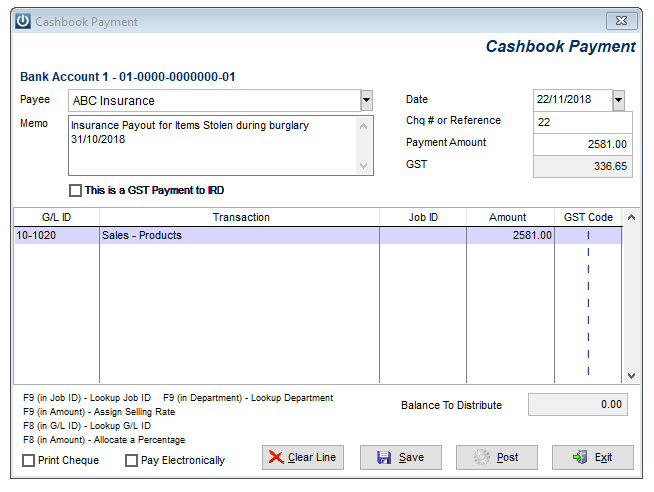 This will match to your Bank Reconciliation.