Install the Microsoft Remote Desktop app on your device. Go to this link, or search for the "Microsoft Remote Desktop" in the app store.
Once the Microsoft Remote Desktop app is installed, open it.
Select the + button
Selecting the Desktop Option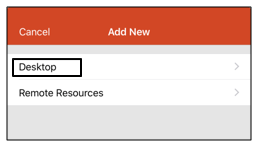 Next to the PC Name field, enter the server address as provided by Infusion
In the User Account Option,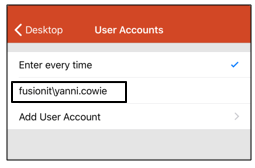 Enter your User Name and Password for the Hosted Server. These are provided by Infusion.
Save and select the Icon that will have appeared on the home page of the Remote Desktop app.