To check and identify if a users computer has had the Built In Administrators Account Disabled, search for Computer Management.
This will list all of the Available Users.
If if any of them has the round circle with the down arrow, this means that the account has been disabled.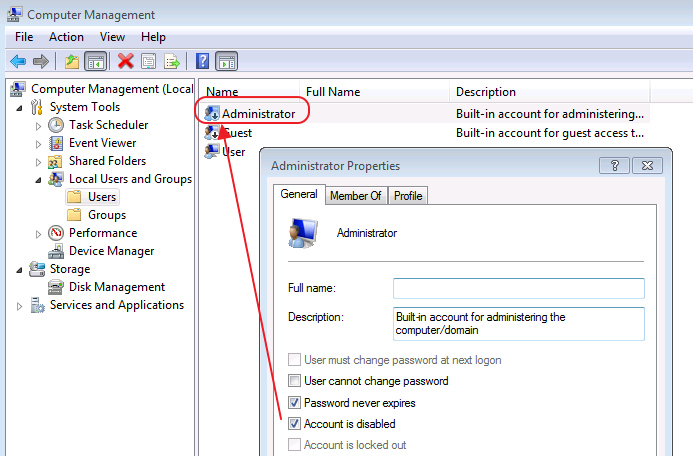 Opening the account will show more detail as shown on the above screen shot.
If there are no Users with Administrator rights, this will need to be created.
It will also need to be logged on at least once to register it correctly.