I have matched an Invoice and Credit note and now need to undo this. Can I?
Solution
While there is a warning as you do the matching of these transactions.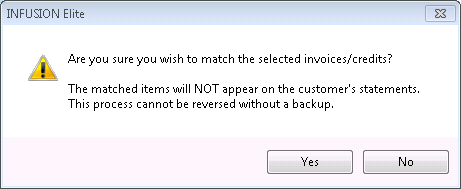 It is possible that they may show in the Delete Customer payment screen (Admin / Deleting / Delete Customer Payment)
This will depend on the date of the transaction and the Why can I not find a payment to be deleted.