How do we enter Supplier Invoices that we receive that do not have Products on them. Like power, phones or advertising?
Solution
While it is possible to enter these invoices in using the Purchase Order option. There is a simpler way to do this. By selecting Suppliers tab, CTRL + B or right clicking on a Supplier
The New Invoice (No Products) appears. Enter in the details that are relevant to the invoice, using F8 to View the General Ledger codes.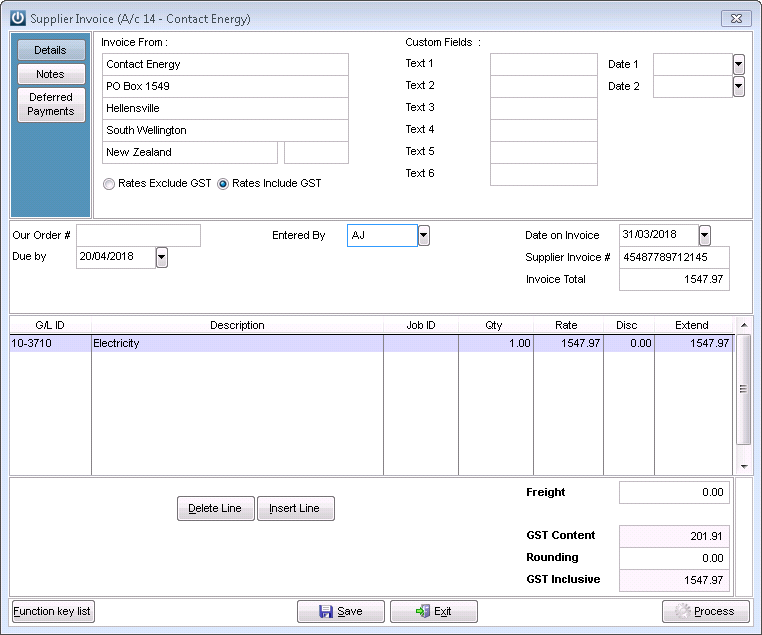 Deferred Payments can be set up. GST can be changed from Including to Excluding by selecting the button under the Address.
More than one line can be entered, with multiple General Ledger codes selected. Next time a transaction is entered the system will remember which Ledger Code was used.
Currently the Read Only screen will not show correctly see ticket 12264
To get an indication of the Totals of the Invoice, right click and look at the Audit Trail