If the Product defaults are set to Update Latest / Average Cost when receiving products, what happens if the Supplier Invoice has a different price for a Product?

Solution

The Product Receipt will be recorded with the relevant cost from the Packing Slip





The Product Enquiry Screen shows the Cost as receipted in.





When the Supplier Invoice is entered it will be recorded with an increased (or decreased) rate, in this example it has gone from $500 to $600.





This is then reflected in the Latest or Average Cost of the Product, depending on how your system is set up.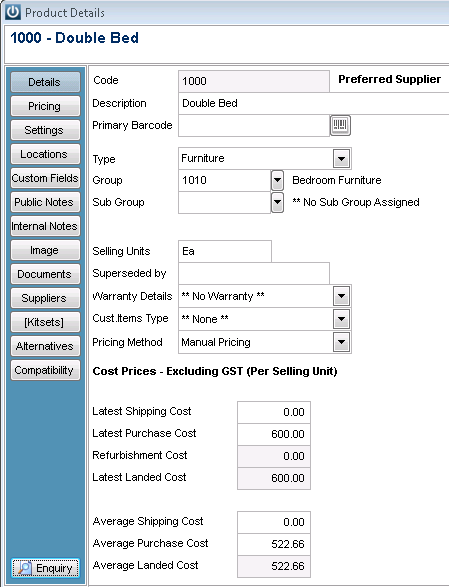 When sold, the product will use the Latest or Average Cost - again depending on the set up of your system.

If products or GL Codes are linked to the Job Management Module, these are entered at the time the Purchase Order is Received in.  If this is altered on the Supplier Invoice the Job will need to be manually updated.

Also see article Latest and Average Cost Updates