If the filtered search is used within the kitset components screen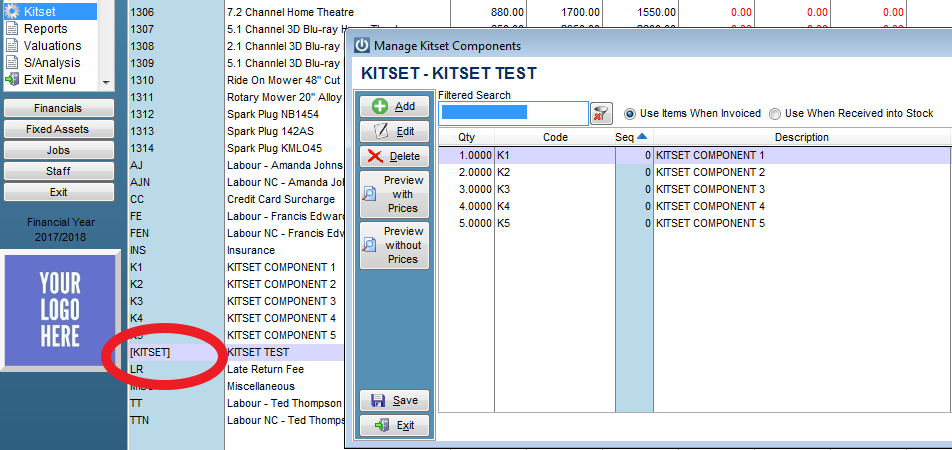 and the filtered product is deleted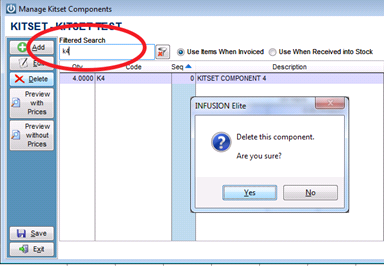 then the kitset saved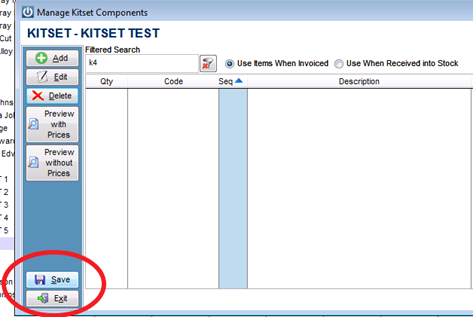 all components are removed from the kitset, and it ceases to be a kitset.
 The products are retrievable from the deleted items in the prodbld table (see screenshot5) in Partner Mode.
Users are recommended not to use the filtered search in the Kitset component screen until this rectified. Seen in v8.415. Ticket 12207 has been created for this issue.