To identify Invoices in the Pre-Processing stage please open the Digital Invoice Import Screen - please give them a day before calling.
Select the Xtracta - Errors button

This will open a window in your browser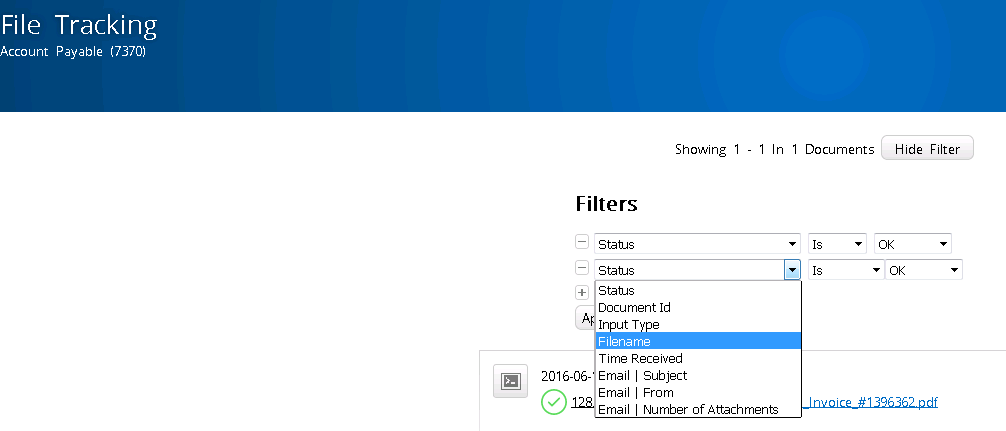 From this window, the first line needs to be as above but you can add a second line for the any of the other filters if necessary.

From this you need to browse through to find the Documents held in the PreProcessing stage.  Identifiable by the red cross and the word Pre-Processing - as below.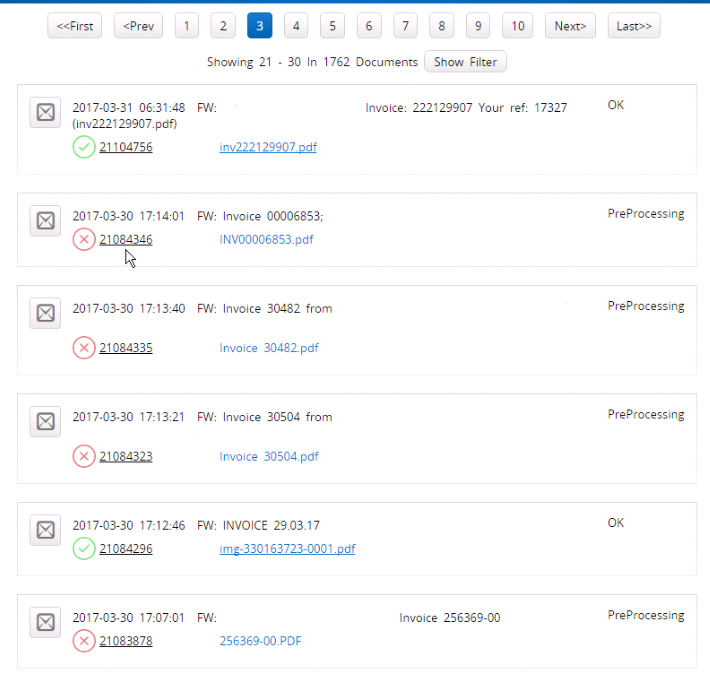 Please call us with the ID number, this is to the left of the Red or Green circle.  But please give the preprocessing a day to come through.