I wish to tidy up the part filled Purchase Orders in my system but cannot delete them out.  How do I deal with them?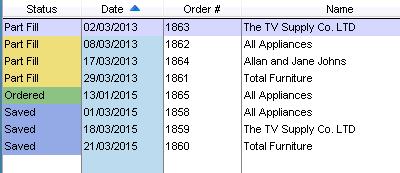 Solution
To deal with any pending Purchase Orders - that have not been sent by EDI, you need to open the order, click on Hide Previously Fully Received Lines.
You will then only see the outstanding items on the order - as below.  If you edit the Order Qty to match the Received number and process the Purchase Order it will be removed from your pending purchase orders screen.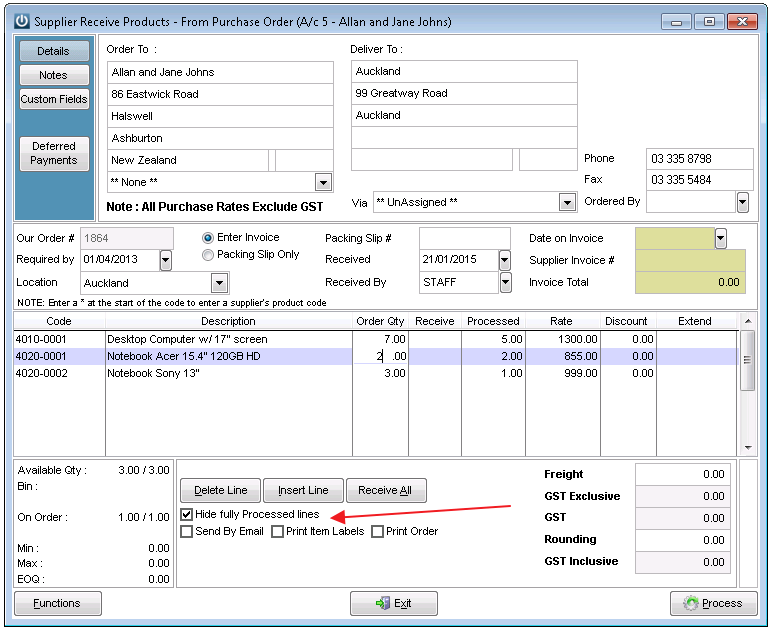 If the order has been sent by EDI you are unable to edit the Order Qty. 
Product 1010-0003 in the example below has been receipted and a line inserted to do a negative receipt for the same quantity, an in and out for your stock and zero Supplier transaction that now must be processed.  It is recommended that you date it the same as when the rest of the order was processed and use the same Supplier Invoice number.