Error: 1925 
Module: Invrollback.checkinvoice.
Message: Unknown member LBL6
This appeared when trying to use the Partially Posted Invoice Repair Utility on an invoice that had the same audit number as another.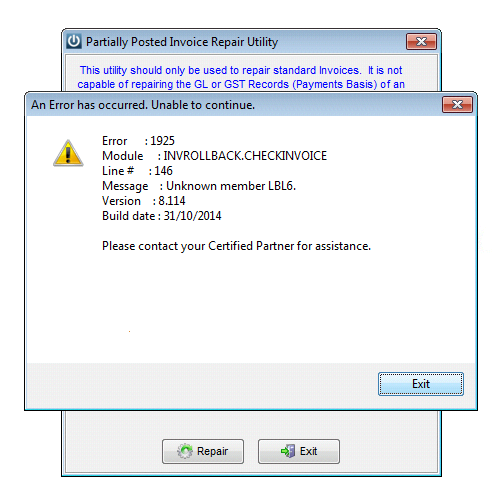 To repair update the audit number in INFDATA.  Then brow for the audit number in CUSTTRAN, CUSTOPEN, GSTDET, FINTRAN, PRODAUD, INVIDX and INVLN and replace with a new audit number.
There is a ticket in the DMP #10364 regarding this error.