I have been entering the Trading As (T/A) Name in my Customer Details but it is not showing on my Invoices or Statements.
Solution
Since version 8.200 you have been able to enter a T/A name in the Customer Details screen.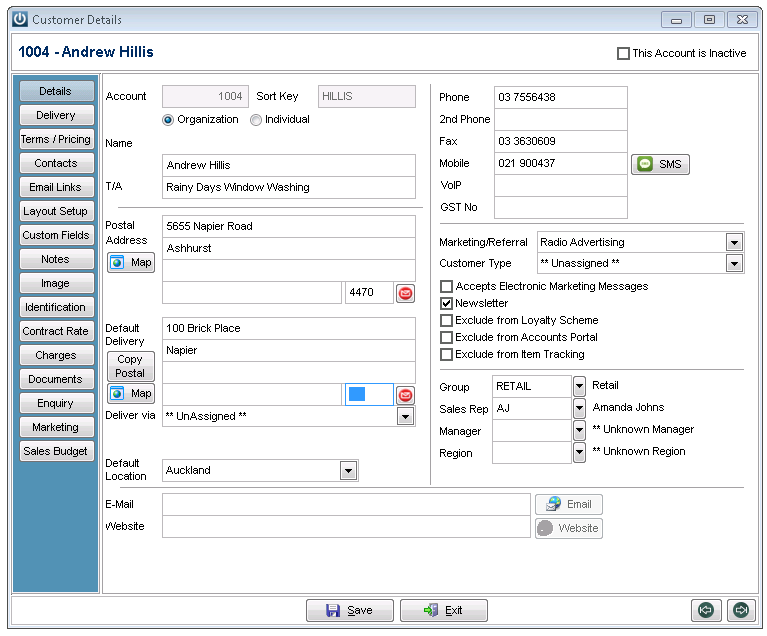 If these details are not showing up your Invoice or Statement layouts it is most likely that your layouts have been Customised.
You will need to contact either your Partner or Infusion Support to have this altered - it will be chargeable.