Is there a way to check that my Margin is correct on the Invoices and jobs as I am processing them?
Solution
This is a default setting, so by following these instructions, all users will have access to this information.
Invoice Entry
Make sure the Hide Costs in Product Enquiry option is unticked from under the Admin / Defaults / Manage Product Defaults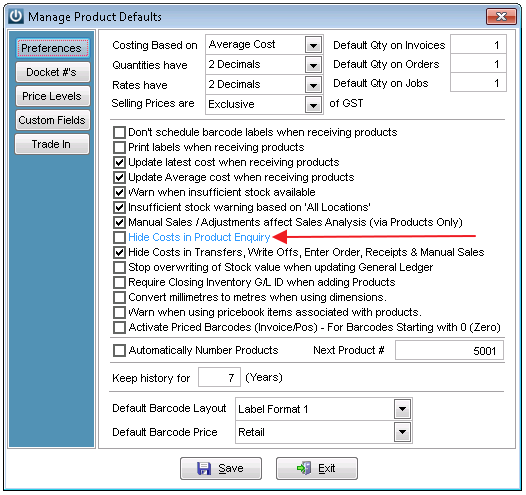 Job Entry
To see the Profit on Jobs go to Admin / Defaults / Manage Job Defaults - Cost Entry, untick Hide the Cost Price Column.

Once that is done, when you enter an Invoice or Job you will see the  Show Cost/Profit button. 
In Version 8.300 onwards the lines show the individual cost and markup.  The figures at the bottom of the screen show the total of the invoice.

From the Manage Invoice screen you can highlight an invoice and select the Profit/Margin button.

A popup will appear showing the Profit/Margin details that appeared in the invoice.