Several display issues have been seen after Infusion users have upgraded their operating system to Windows 10. These have all been Windows related issues. 
Please note: if the first option does not work, undo and then go on to step two, do not do all steps or your resolution will be wrong.
1) Only seen when viewing reports to screen.
If this occurs please check your screen resolution is set to the Infusion recommend setting of 1024 x 768
Also check your Icon size, do this by right clicking on the desktop and changing the view to small icons.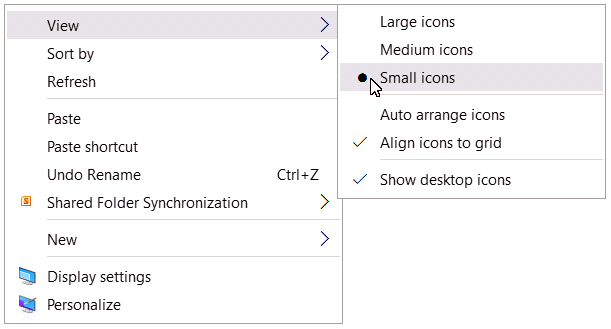 2) If the view is still not correct,  right click on the screen and select the Display settings. Change this to 100% 
3) Another option is to right click on the ibsmain app, go to Properties and select Change high DPI Settings.

Note: While Windows 10 will not stop Infusion from running on the associated computer it may create windows networking issues especially if multiple computers are involved. It is strongly advised that you have IT support available at the time of upgrade in case they are needed