When we print our Invoices or Statements our logo looks very small.  How can we make this look bigger?
Solution
To identify the layout you wish to change, print it to screen and look at the top of the report.

then make sure that the files (there will be two .frx and .frt) are in the Custom sub folder in the Infusion folder.  You may need to copy these from the Report folder.  Once there you can open Help / Report/Label Editor.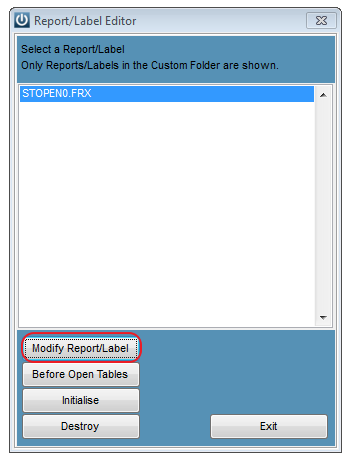 Double click on Modify Report/Label and you will see the inside of the layout. From here you are able to alter the layout.
Click on the grey box in the top left.  If you drag the black square in the bottom right, you can make your logo bigger.