Update all screen shots, second image needs to be of the Orders tab, add Customers tab
Looking at Configuration \ Infusion if we start under Categories you will see an option for setting the menu tree for Products on the website. The options for this are Infusion Product Types, Groups and Sub Groups.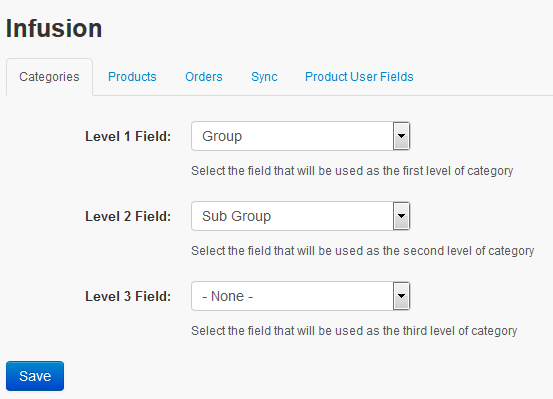 The Products tab allows setting of the option to exclude Products in Infusion from the website.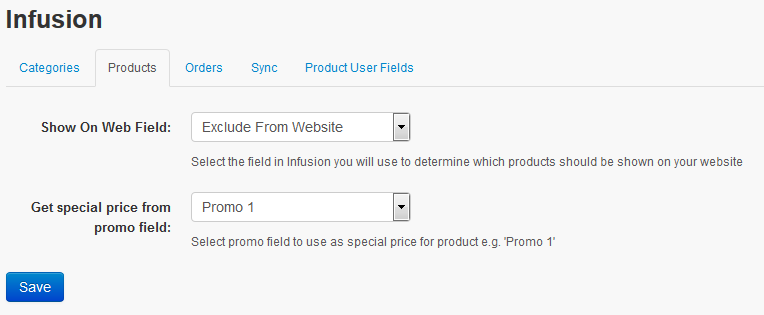 Web Sales Account is the default account number for any Customers with out an Infusion account. The Sell price displayed on the website for non logged in Customers will be the price level the Web Sales account is set to. Include your Freight, Coupon and Loyalty Codes that have been set up in Infusion as necessary.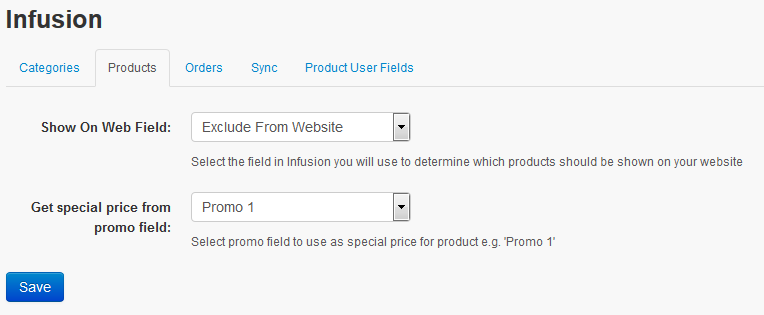 The Sync tab allows entry of the data path for Infusion along with the location of the Product and Category images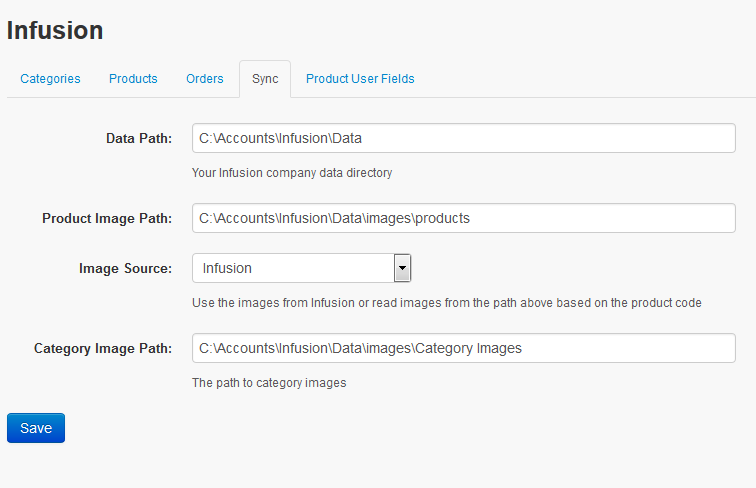 P