How do I enter my staff time when they work from 19.42 until 01.15 on a call out?  I get the following message if I record those hours.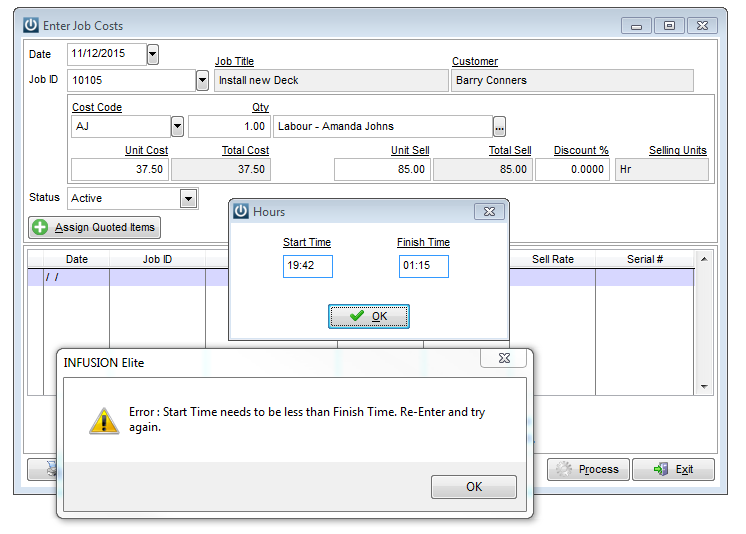 Solution
This message is coming up because you can not enter time over two days.  So enter the finishing time at 23:59 for one day and the start time for the following day at 00:00 and you will be able to correctly record the time for your staff member on the correct days they worked.
The 24 hour clock recognises the start of a new day at 00.00.