When the Import/Export Module is purchased, the available Imports and Exports will need to be set-up.
No available Imports or Exports will display until you set them up.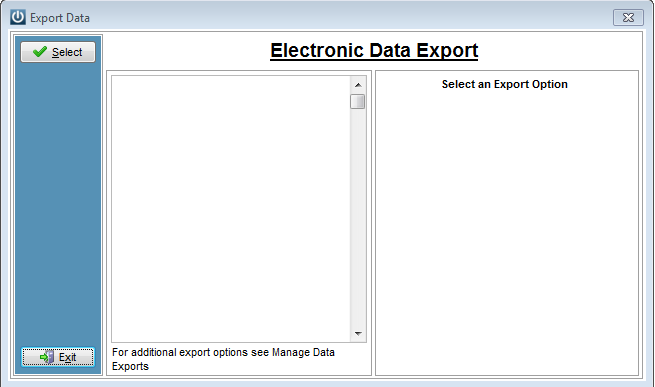 To set-up your available Import Data and Export Data select Admin \ Settings \ Import/Export Select Manage Imports or Manage Exports
On the screen will be a list of Companies for which there is an Import or Export routine available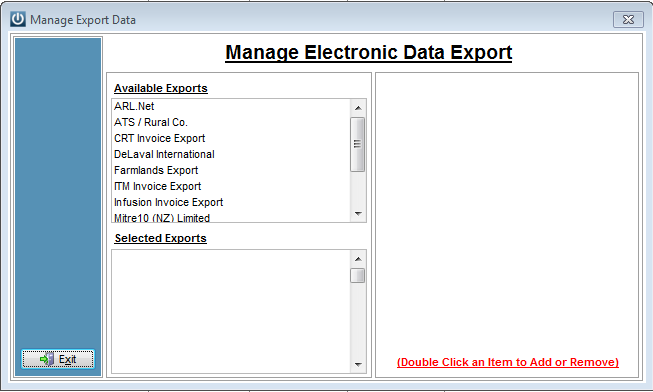 Double click on the routine that is required up in the Available section.  The selected item will be sitting in the Selected section.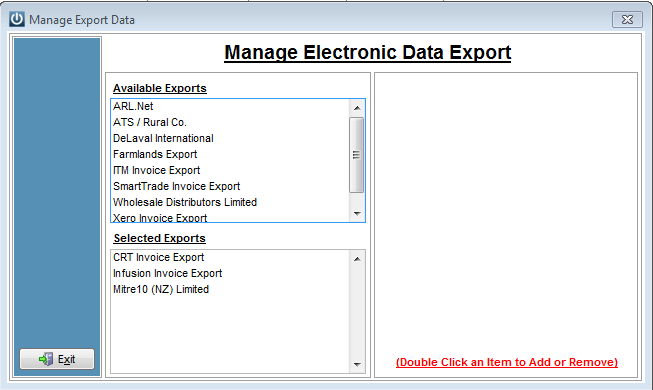 Now when you return to the Imports/Exports   Import Data or Export Data.  The selected routines will display, ready for selection.