My Accountant has asked if I can export Infusion into MYOB AO Accountants Office, yes.  The MYOB AE export will not work.

Solution
Looking at Financials / Manage G/L ID's and ensuring each G/L ID transaction account is set-up with the Accountant's MYOB General Ledger in the Export Account ID box this is possible.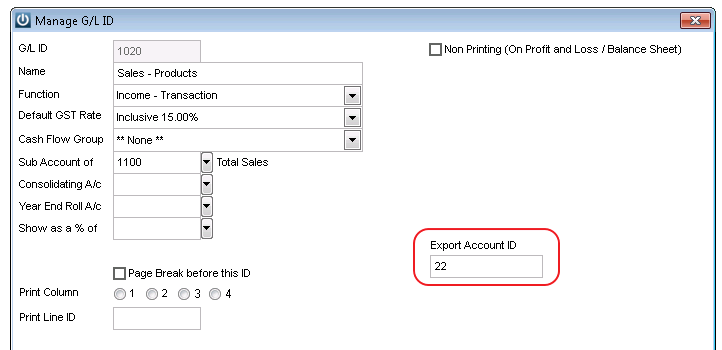 To export the information to your Accountant go into Financials / Utilities / Export to MYOB Accountants Office
* The instruction below are for 8.400.  Instructions for 8.310 and earlier are further down the screen. 
Enter in the Date Range and when the Export Button is pressed a prompt will ask where to save the Export File.  Navigate to the Destination Directory and Save.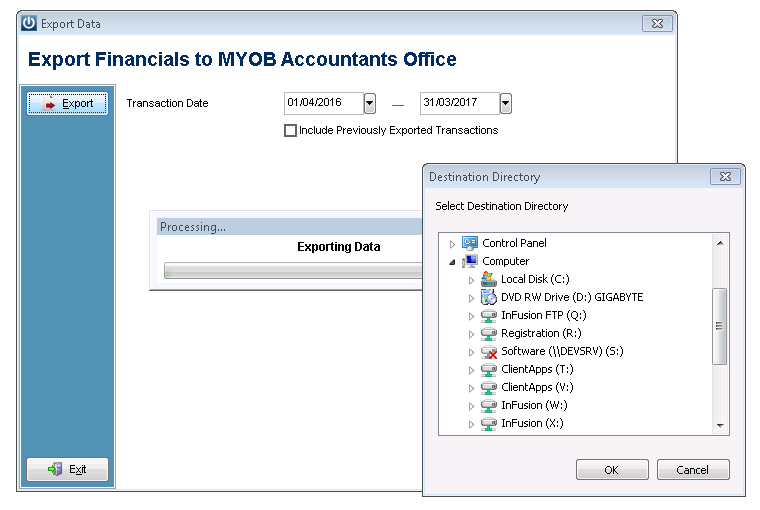 After Clicking Okay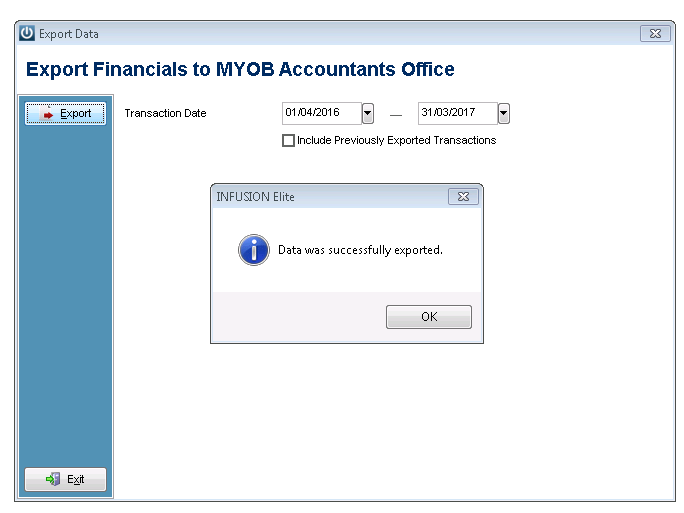 To email to the Accountant, attached the exported files to an email and send.


*Instructions for Version 8.310 and below:

 Enter the transaction date range required then select EXPORT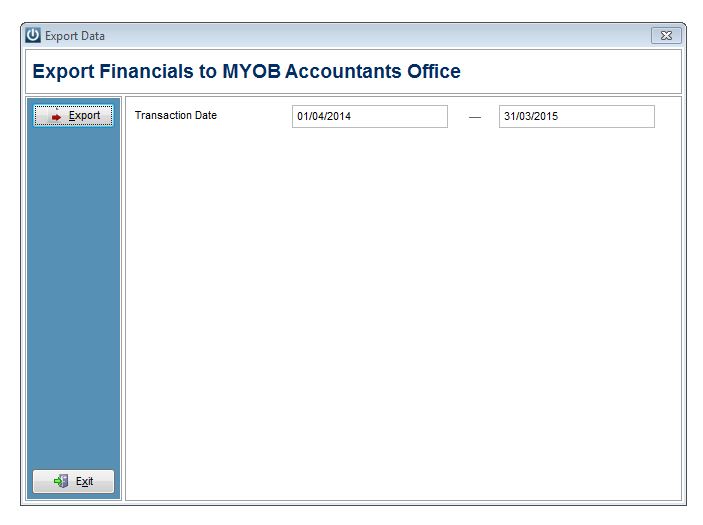 *Depending on the Version of Infusion for 8.310
A pop-up screen will ask "Do you want to email the data to your accountant?"
Click YES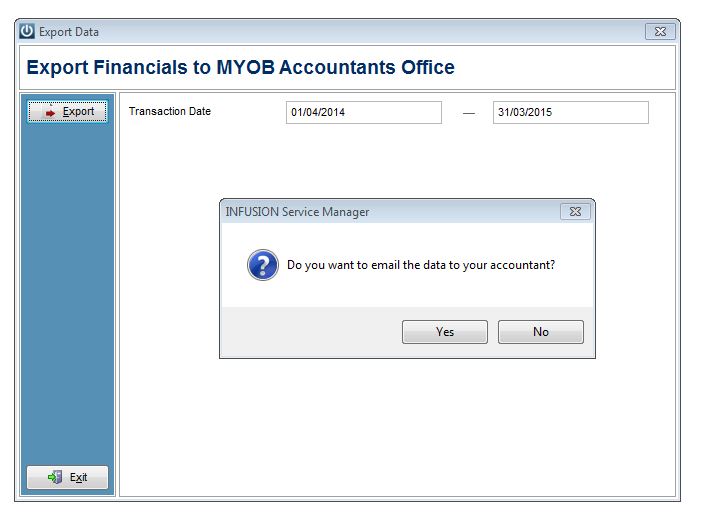 Enter your Accountant's Email Address and press OK
If you select No

When the Export has left Infusion you will get the message "The data was successfully sent to your accountant"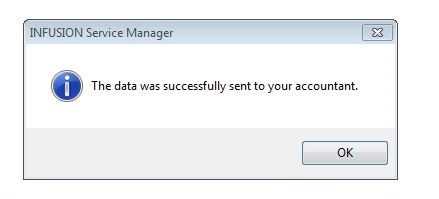 NOTE:
If there is an issue with the file leaving your emails,  check your email defaults within Infusion - the email will not be sent is if the email settings are not correct.