A regions table is available from your Partner or the Support Desk.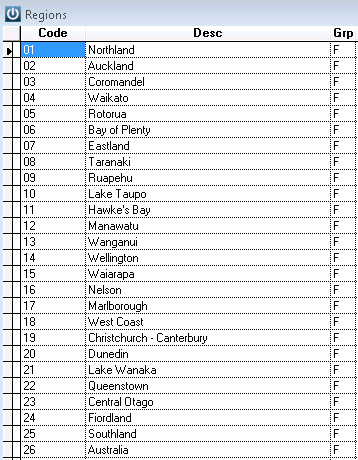 The Zip file is also available by using Help / Infusion on the Web - enter Regions in the Search box and download. 
Partner or Support Instructions:
Once you have the Zip file, extract into the Data folder in Infusion on the Server. 

Open Command Mode

Use Tables
Append from Regions
Exit
If the User has existing Regions these will also be stored in Tables.dbf with a Grp field Type of F