I want to print a report to show all Products not sold from a specific date.
Solution
Run the Inactive Products report. This is found in Products / Utilities / Inactive Products.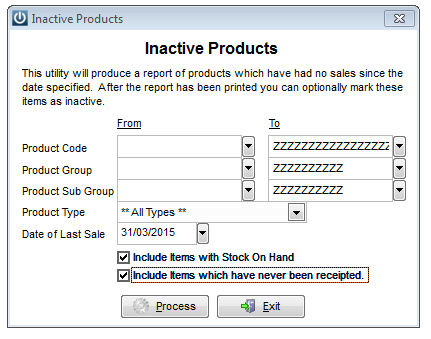 Select your parameters and process.  A report is generated and you can print for checking.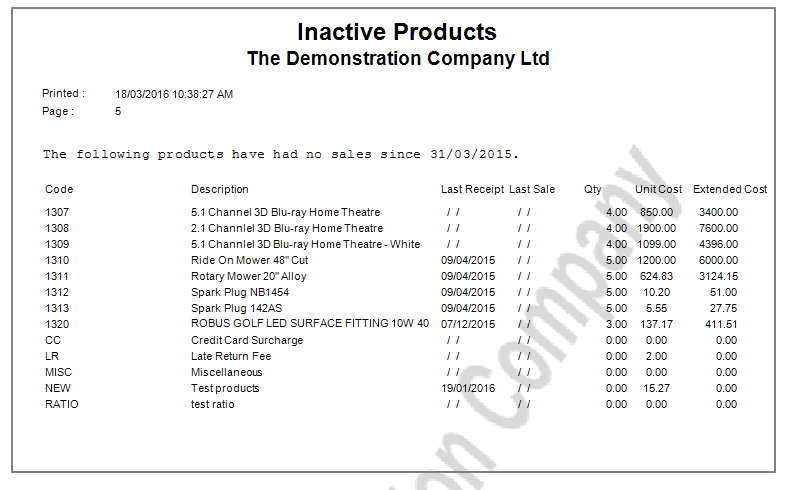 At the end of the report you will be prompted to mark selected items as inactive.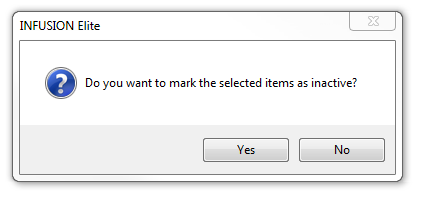 If you only want the report select NO.