Under Invoices / Quotes is the option to Credit and Recharge, Credit and Copy an Original Invoice. From Version 8.400 you can see this by right clicking on the original invoice.
NB the utility will not recharge a POS invoice with payment or recharge back to a job.
Enter in the original Invoice number and select the option you require and the Account being recharged to.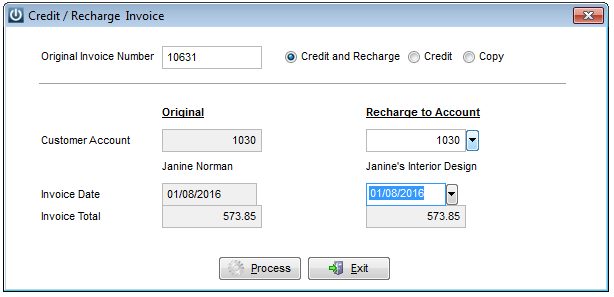 In this example the Original Customer Account Name has been changed to a reflect a Business Name, but the recharge account can be any other account number.
Once Processed the invoices are send to the Invoices/Quotes Screen and the status is Pending.

From here they can be opened and edited before posting.