My staff member has receipted a Customer Payment by Eftpos when it should have been Cash. How do I change this?
Solution
There are several options for this depending at which point of the payment it is realised the method is wrong.
Option 1:
Admin / Deleting / Delete Customer Payment - Unless paid by POS or the transaction is not available for deleting.
Option 2:
Paid by POS and at the Cashup screen the Cashup Docket records Eftpos as $425.50, MasterCard $438.00 and no Cash.  This is not what is to hand.
Simply change the totals to reflect the actual Eftpos Settlement as below.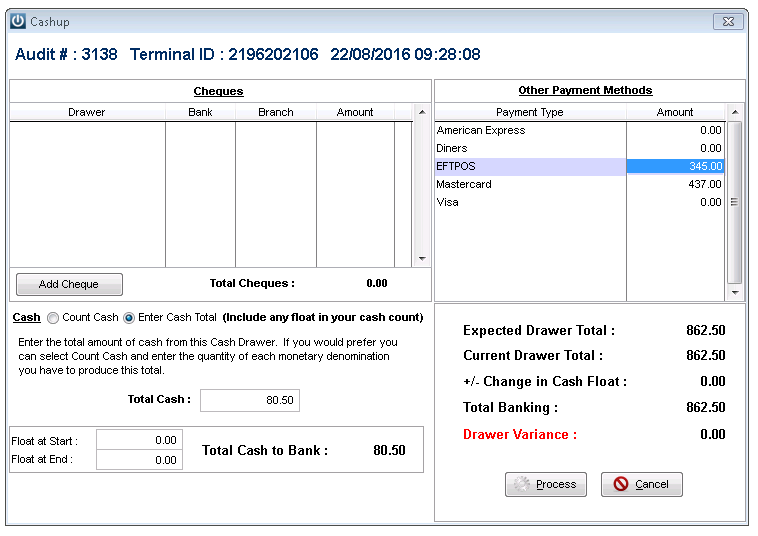 Option 3
Payment is sitting in the Prepare Bank Deposit screen (Cashbook / Prepare Banking / XXX).  Select the Change Method option and change to the correct type of Payment Type.