How do I create a new Bank Account?
Solution
From Financials navigate to an existing bank account and rest the highlight bar on the account. From the menu at the left select the duplicate button and enter the new GL code.

Using the Duplicate option all of the setup inside the account are correct.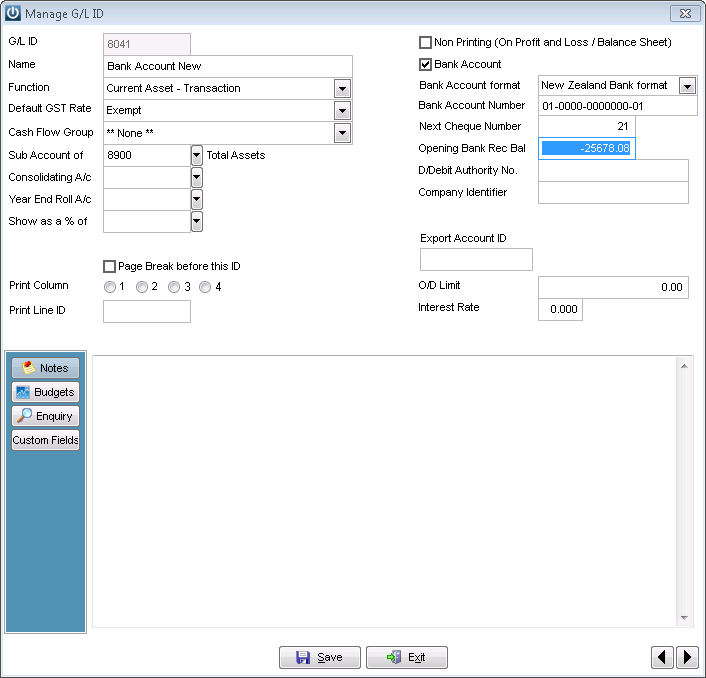 Enter in:
The Bank Account Number
Cheque Number
An Opening Balance