How do I create a new Bank Account?
Solution
From Financials, navigate to an existing bank account and rest the highlight bar on the account. From the menu at the left select the duplicate button and enter the new GL code.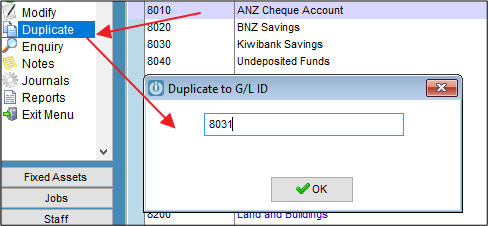 Using the Duplicate options means that the Function, GST and Sub Account are the same as the original account.
Replace the bank account number.
Cheque Number will default to zero and advance when used.
An Opening Balance with the correct information.
Please Note:
Bank Accounts cannot have journals created against them this will create imbalances.

Transactions between accounts must be done as transfers, not as payments or receipts.