I want to see what my Staff have sold within a time frame.  Which report should I use?
Solution
Under Customer / Sales Analysis / Date Range
Select the date range and Using Sort Order 1 select Sales Order - Sales Rep, Sort Order 2 - Invoices.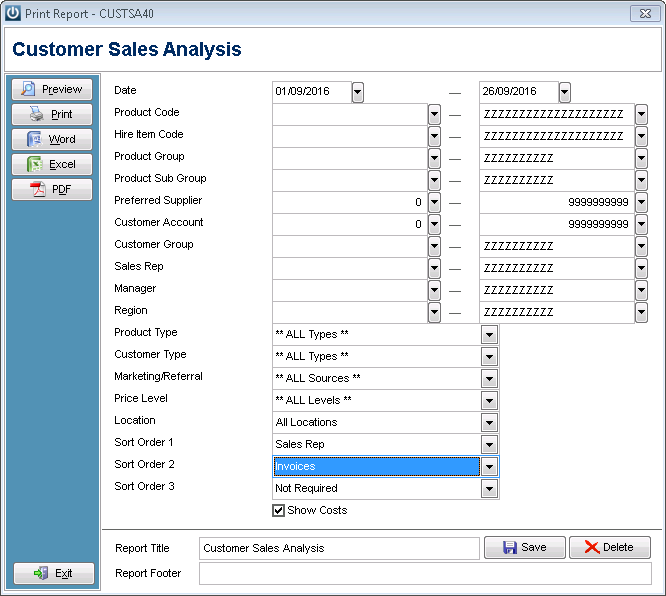 Using the Demo System the report produced looks as below: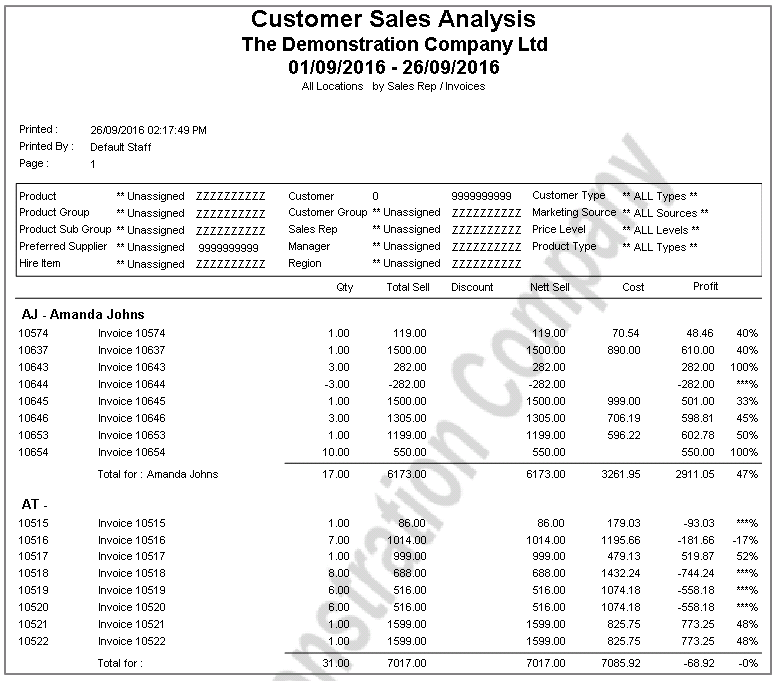 Opening invoice 10574 you can see that the Sold By field contains AJ.