What options do I have to Authorise my Supplier Invoices?
Solution
Under Admin / Defaults / Manage Supplier Defaults there is a Flag.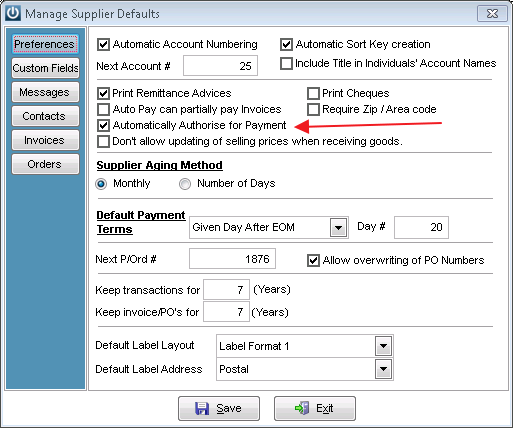 If ticked it will Automatically tick all Supplier Invoices for payment.
If unticked then the entered Supplier Invoices need to be manually authorised. 
A report can be produced Suppliers / Reports / Invoices not Authorised for Payment
To do this go to  the Supplier Enquiry > Outstanding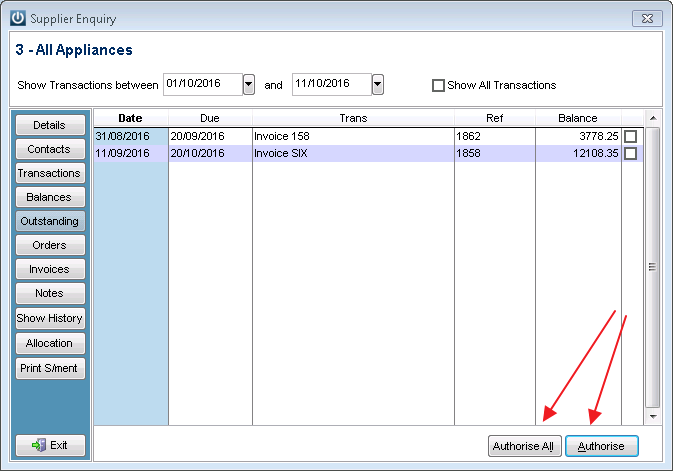 Using the Buttons at the bottom to either Authorise all or selected invoices, these will then appear in the Invoices tab and on the Supplier Payment Screen.