My Customer has a credit on their account, how do I refund this back to them?
Solution
To repay the refund into the Customer simply go to Customer / Receive Payment.
Enter the date and method as necessary.  Then enter the credit amount into the Paying Now column and use the Receive now button. 
The Prompt will appear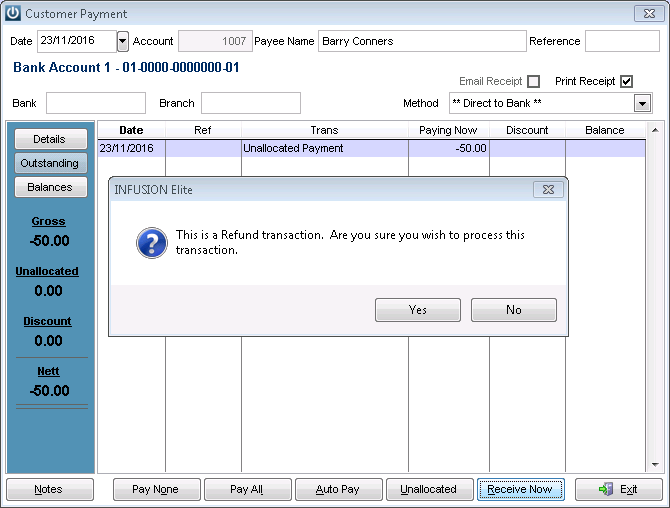 In the Method select the way the refund will be processed.
In the above example the method was direct to bank so the prompt below appears

Once Yes is pressed the balance is transferred directly into the Bank Reconciliation screen.
To refund directly from Infusion to your Customers' Account see theses instructions.