Should items need to be returned to a Supplier then you must use the Purchase Order feature to complete this.
Select the Supplier and enter the Product Code with a Negative Order Quantity. Do not change the Rate to a negative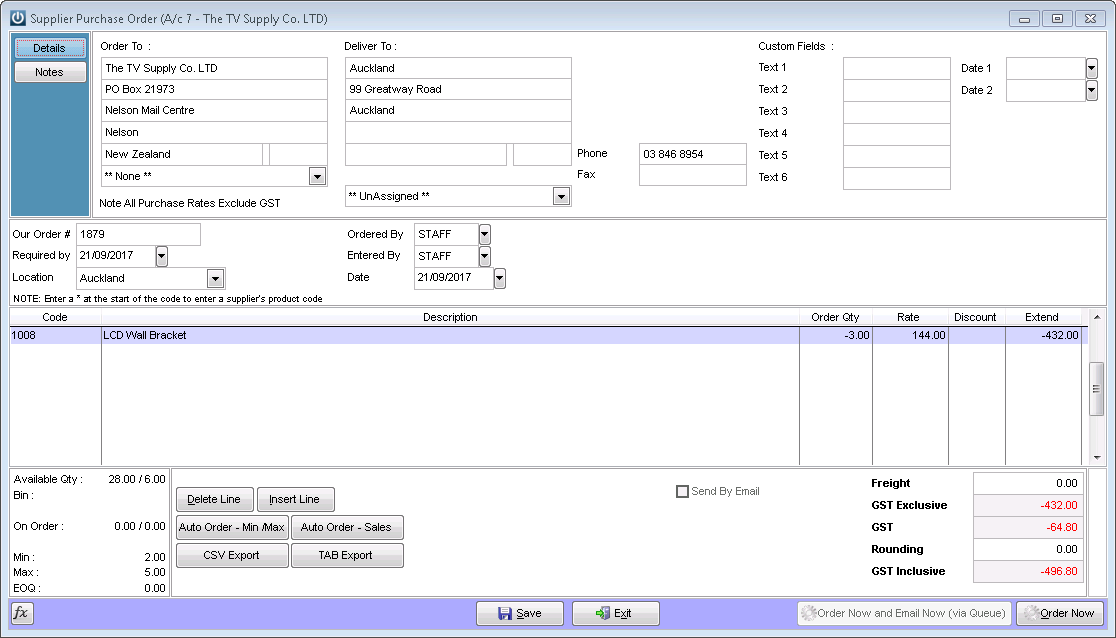 It is good practice to add to the Notes button a reason why the Products are being returned.

If the /N Option is used for the Note this does not show on the Supplier Invoice.