If by mistake, a Customer Payment has been :
applied to the wrong Customer account

applied to the correct Customer but against the wrong invoices

entered for the wrong amount

entered on the wrong date
It can be deleted via the Admin / Deleting / Delete a Customer Payment function.
Select the Customer, then chose the relevant payment from the list Select Delete and enter the reason for the deletion.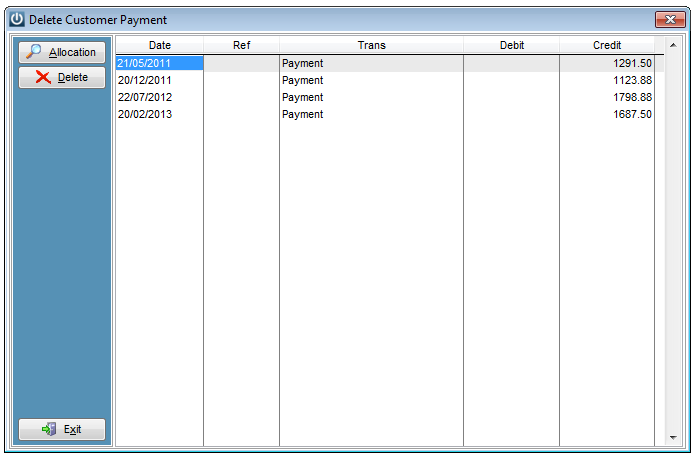 This process will remove the payment from the account and allow it to be re-entered against the correct Account or Invoice.  
A full audit trail is stored in the Audit log.