SMS Text messages are not being received
Make sure that you have entered the correct details as supplied by Infusion into the Admin / Defaults / Manage SMS Defaults - if loading a new password all open sessions of Infusions need to be closed and restarted.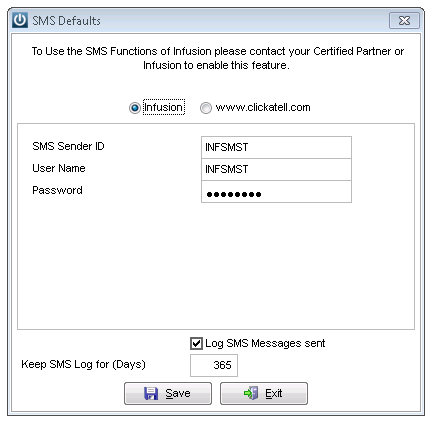 Check that you currently have an Internet Connection by opening your default Internet browser and loading a page.

From the Admin menu select Send an SMS - Enter your own Mobile Number and a test message.

If you have an Internet Connection and your Test message did not arrive - please call Infusion Support on 03 977 3645

If your test message did arrive but your customers message is not arriving, then please check the network provider - after checking the Customers number is correct.